Treasury Management
SPECIALIZED FINANCIAL SERVICES
Deposit solutions and dedicated support from a partner who knows your business.
Who We Serve
We offer clients the latest banking technology which they have come to expect. Our treasury management solutions are designed to help you accelerate the collection of receivables, manage disbursements, combat check fraud, utilize excess cash and simplify your cash management processes.
WORKING CAPITAL
A major restriction for operational growth and expansion is a lack of access to liquidity. Effective consulting allows our clients to identify key opportunities that:
RECEIVABLES SERVICES
REMOTE DEPOSIT CAPTURE
Allows your company to capture images of checks collected at your office and transmit them for deposit into your TriState Capital Bank account.
LOCKBOX SERVICE
Allows you to instruct customers to direct payments to a unique PO Box maintained for the client.
MERCHANT SERVICES
Through a partnership with one of the largest and most respected merchant processors in the country, TriState Capital Bank is able to offer payment processing solutions that allow you to operate efficiently and lower your costs of doing business.
ELECTRONIC DATA INTERCHANGE (EDI) COLLECTIONS SERVICES
Provides you a convenient method of obtaining addenda detail for electronic collections, allowing for greater efficiencies with posting electronic-based collections.
AUTOMATED CLEARING HOUSE (ACH)
Create a very cost-effective way to speed collections and your payables process. We provide simple ways to send and receive your funds via online or direct file connections in a safe and secure environment
PAYABLES SERVICES
WIRE TRANSFER
Secure, confidential, and convenient email, fax, and online options to serve your wire transfer needs, both domestically and internationally.
ACH ORIGINATION SERVICES
You can create a very cost-effective way to speed collections and your payables process. We provide simple ways to send and receive your funds via online or direct file connections in a safe and secure environment.
BILL PAYMENT SERVICE
You can securely view account balances, set up recurring payments, and determine exactly when a payment is initiated. Business BillPay also eliminates the need for paper checks and postage.
CORPORATE CARD PROGRAM
Provides an efficient method of paying for business travel and entertainment expenses. The Corporate Card also assists with automating employee expense reporting and reimbursement processes.
SETTLEMENT DISTRIBUTION SERVICES
Settlement administrators can manage Qualified Settlement Fund (QSF) accounts for Class Action/Mass Tort Claims by leveraging our Treasury Management services.
INFORMATION REPORTING
At TriState Capital, we are committed to maintaining the confidentiality and privacy of your business account information.
Balance Reporting
Internal Transfers
Wire (Domestic and International)
ACH Origination – Positive Pay
Electronic Statements (Email)
Check Image Service
Stop Payment
Alerts
Target Balance Accounts
CD-ROM Check Service
Account Reconciliation
Positive Payee
Fraud Prevention Tools

Positive Pay
ACH Debit Block/Filter
PAYMENT FRAUD SERVICES
CHECK POSITIVE PAY
Our system compares each check that is presented to your account to the check issuance information that you provide to us.
REVERSE POSITIVE PAY
Review and approve or reject each check presented against your account prior to posting.
CHECK BLOCK
Your account will be coded to reject all paper-based checks presented for payment against your account.
ACH POSITIVE PAY
Incoming ACH transactions are compared to preset rules and thresholds for your approved vendors.
ACH DEBIT BLOCK
Your account will be coded to reject all ACH debits presented for payment against your account.
DEBIT BLOCK SERVICE
Eliminate the possibility of debit transactions hitting your account.
ONLINE BANKING PAYMENT AUTHORIZATION
Our Online Banking Platform offers robust security features, including a secure browser, multifactor authentication and keyboard encryption.
INNOVATIVE DEPOSIT AND LIQUIDITY PRODUCTS
Our deposits team has the experience, expertise, and capability to analyze complex situations and propose personalized deposit solutions.
MONEY MARKET DEPOSIT ACCOUNTS
This safe, liquid investment option is offered at premium rates, allowing you to avoid fees from investing funds with third parties (offering both Term and Overnight).
FDIC INSURED OPTIONS
Our Insured Cash Sweep (ICS¹) service and CDARS² program provide a convenient, proven means of extending and optimizing full FDIC protection for your deposits.
COMPETITIVE RATES
Available at your request. Please contact your relationship manager.
THE PARTNER YOU DESERVE
FIND THE TEAM THAT COVERS YOUR AREA
Our expert relationship managers are ready to tailor financial solutions to suit you and your clients' needs.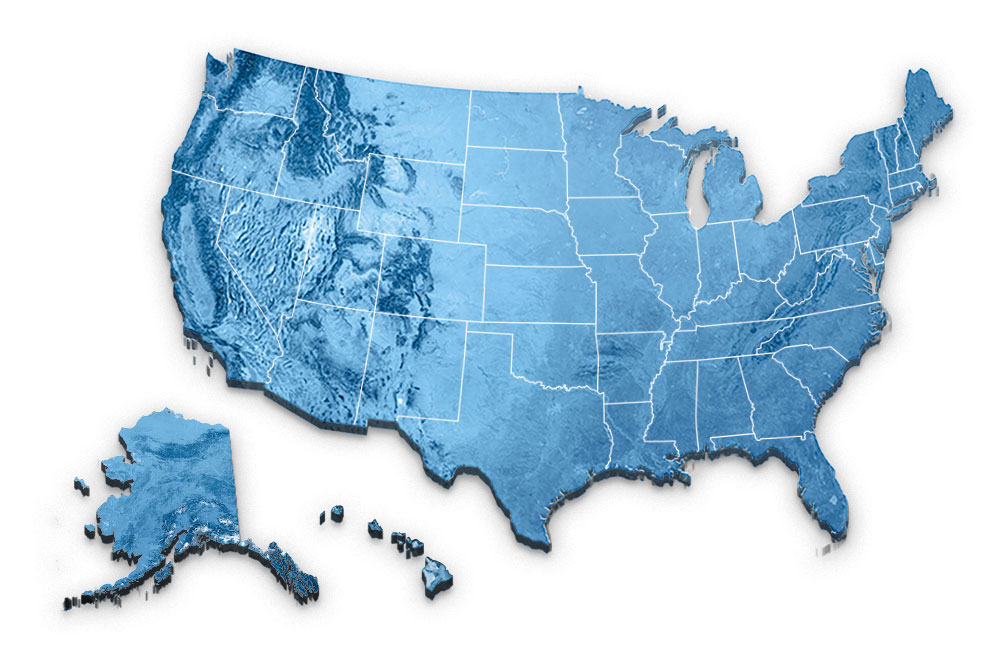 Find a Banker
MEET YOUR BANKING PARTNERS
Our bankers are dedicated to making sure you have access to the best solutions for your needs.
¹ Placement of your funds through the ICS service is subject to the terms, conditions, and disclosures set forth in the agreements that you enter into with us, including the ICS Deposit Placement Agreement. Limits and customer eligibility criteria apply. Program withdrawals are limited to six per month when using the ICS savings option. ICS, Insured Cash Sweep, and A Sweep You Can Trust are registered service marks of Promontory Interfinancial Network, LLC.
² Limits apply. Funds may be submitted for placement only after a depositor enters into a CDARS Deposit Placement Agreement with us. The agreement contains important information and conditions regarding the placement of funds by us. CDARS is a registered service mark of Promontory Interfinancial Network, LLC.